On my way back to Mum's from Newry B&Q today I thought I'd call round to Searce and see what state the old place was in. Searce was the farm the Reid family owned, and where my grandmother, Mary Reid (wife of John Adams) grew up, along with the other Reid uncles and aunts.
While lots of new vernacular-style bungalows are being built just up the hill, Searce itself is falling apart. Forgive the mobile-phone photo quality.
Searce farmhouse – windows and tiles missing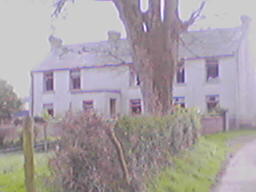 and outbuildings – I remember Eddie and Uncle George throwing hay bales into this shed when I was wee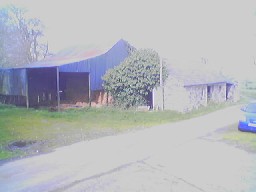 and even horses in the field where Uncle George kept his!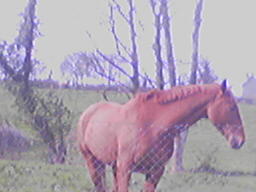 I also never realised before how great the view from Searce was. This picture is taken looking SSE, along the length of Carlingford Lough, with the Mournes on the left and the Carlingford Mountains on the right. This picture doesn't do it justice – in any other part of the world Searce would have been turned into a cute holiday cottage.


Nice to see the old place again, shame it is so delapidated. But that's our ancestral home.