I've been in Amsterdam this week at Microsoft's TechEd Europe conference.
The conference is aimed primarily at Developers and IT Professionals, and is highly technical. The main themes this year were Service Oriented Architecture; building composite applications from components, linked together to form business processes; the upcoming (Nov 2005) launch of Visual Studio 2005 and SQL Server 2005; and virtualisation using Virtual Server 2005. Very interesting and a number of key lessons to learn, and new skills to acquire.
OK, there was some fun as well – for the UK Country Drinks Party on Wednesday, we went to the Heineken Experience, just along the road from the hotel. This is an e-postcard that my colleague Samson and I sent back to the office: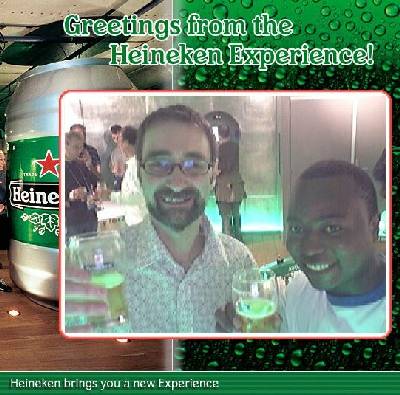 However, a very male-dominated conference, with strong Trekky influences. The sock:sandal ratio was around 0.8.